Beginner Subway Tile Shower Installation
Make subway tile showers easier
Make subway tile showers easier with our step-by-step online course
---
Build Beautiful Subway Tile Showers and Get Tough Questions Answered
Are you tired of researching how to build a subway tile shower?
If you want one source for learning the fundamentals of how to plan and build a subway tile shower then we can help.
Our video tutorials are unique because they
Show you step-by-step instructions
Share what tools and materials to use
And follow industry guidelines
Plus, you can post questions and get answers inside our Private Facebook Group.
You'll learn how to start and finish subway tile showers using the best materials.
And if you have unexpected problems we can help.
Our goal is to help you start and finish your projects.
Over 500 minutes of Video Tutorials in this course focus on every essential skill you need for planning and building subway tile showers.
In addition, Platinum Members get access to two additional courses
Beginner Walk-In Shower Plumbing
Beginner Curbed Shower Waterproofing
These online courses are sequential and step-by-step, meaning they show you all the steps required to plumb, waterproof, and tile a shower. Each tutorial has written instructions, time stamps for easy reference, and supply lists.
You can view our courses any time and at your own pace. Plus you'll have lifetime access to all the course content, meaning you can view it today, tomorrow, or next year.
I'm Jeff Patterson, the founder of Home Repair Tutor, and I'd be honored to have you as a course member. I want you to join Beginner Subway Tile Shower Installation because I know it'll help you build amazing bathrooms and showers. Hope to see you inside the course!
---
What You Get
Save time by learning how to use the best tools and materials
Easy step-by-step instruction anyone can understand
Plan shower tile to work with your plumbing and waterproofing
Get Support in our Private Facebook Group of over 19,000 members
No monthly or annual fees
---
Make subway tile shower installation easier
Little-Known Tile Selection Tips
Discover Best Beginner Tools
Proven User-Friendly Materials
Reliable Shower Tray Templating
Sure-Fire Tile Floor Installation
Terrific Subway Tile Walls
Awesome Shower Niches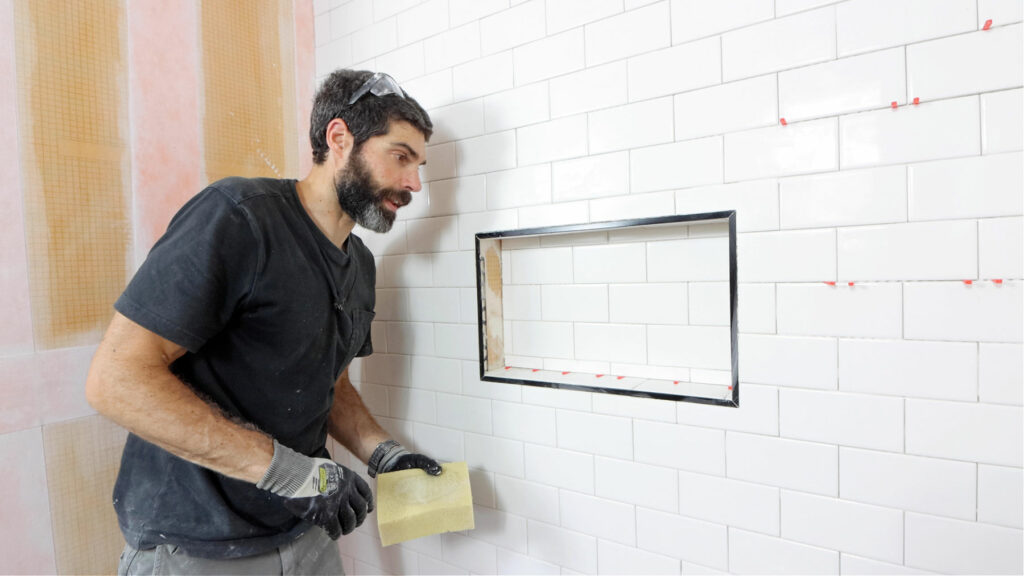 Breath-Taking Grout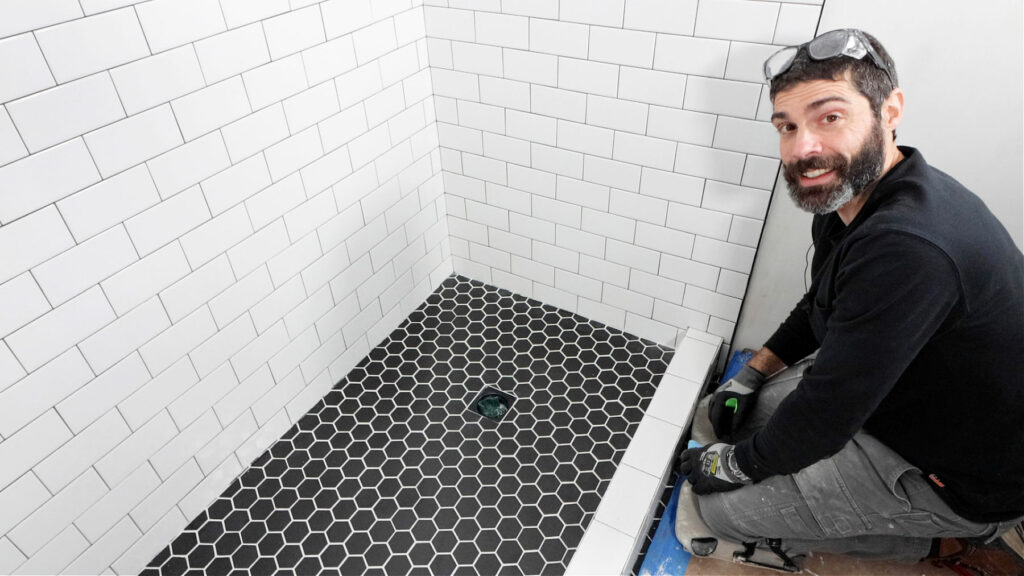 Remarkable Finishing Touches
FAQs
What makes your course different than YouTube?
Many things. First, these videos specifically focus on subway tile shower installation and help you avoid costly mistakes and lousy results.
Second, you won't see ads – which is awesome because ads are annoying when you're trying to learn.
Finally, we do our best to provide accurate lessons that follow research-backed and reliable methods by the Tile Council of North America Handbook. Following TCNA approved techniques increases your skill set and makes your tile installations rock solid.
What will I learn? You'll learn how to build a subway tile shower from start to finish. Specifically, we'll focus on a curbed shower, but you can use all the skills to build any tile shower. In addition, you'll learn what tools and materials are the best for beginners as well as essential skills like shower floor templating, tile shower floor installation, planning tile layout, and more. In the end, you'll be much more confident to tackle any tile shower installation, not just subway tile.
Ya ya ya, but really, why should I join this course instead of just searching the internet? Okay, here's the real reason to join: we want you to get jaw-dropping results. All the videos in this course are done with the beginner in mind and we made them easy to follow while still following industry standards.
I still have a question about your course, who should I ask?
We'd love to help. Email me at [email protected]
What's your return policy?
There's a 30-day money-back guarantee for all members. This means that if you're not happy with the course, you can get a 100% refund between day 1 and day 30 of your membership. Simple.
Copyright 2022 Home Repair Tutor, LLC. All rights reserved.